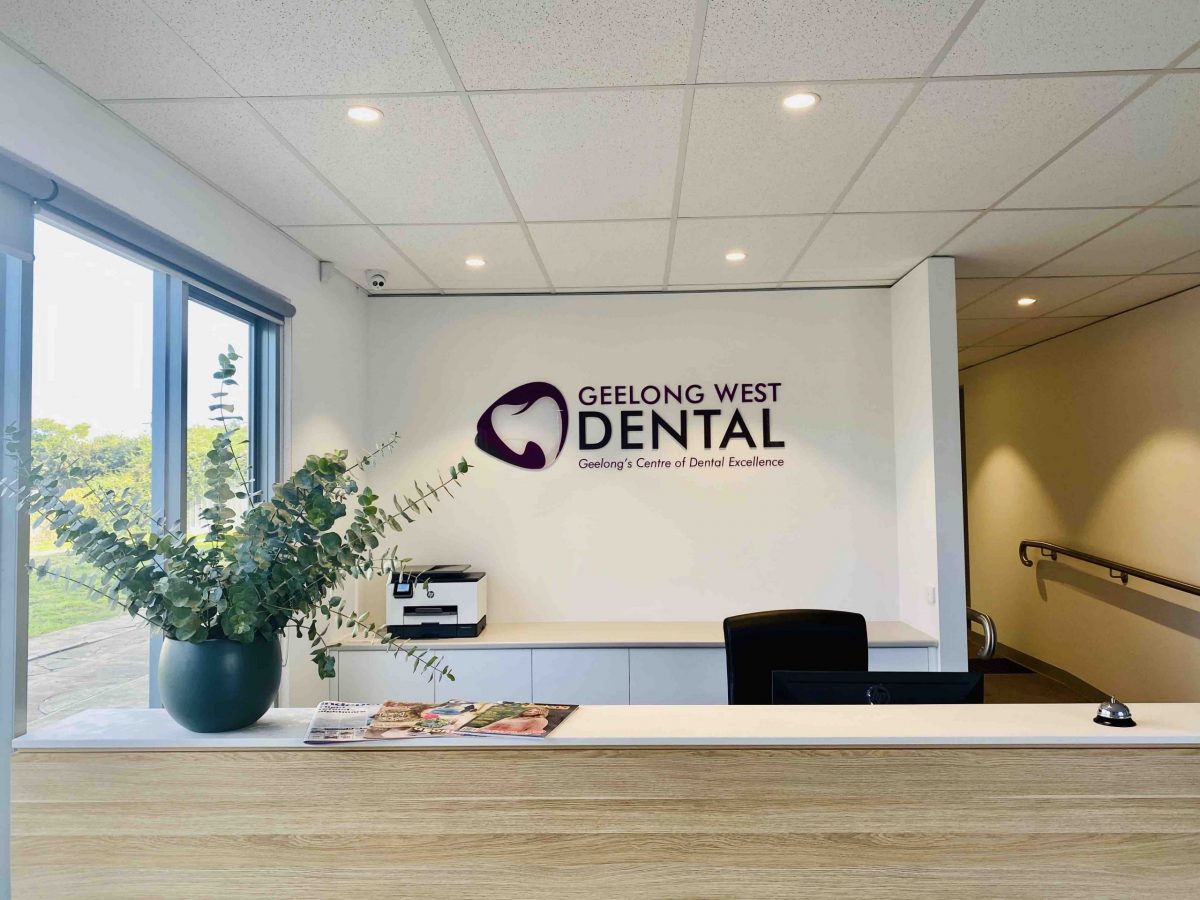 Welcome to Geelong West Dental
Geelong West Dental are your friendly local dentists specialising in complete oral health for the whole family. At our dental clinic in Geelong, you will have access to a spectrum of dental services – general dentistry, dental implants, orthodontics and sleep dentistry. No matter what dental treatment you seek, rest assured that you will receive the highest quality of care from our experienced dentists.
With our dental centre conveniently located on Pakington Street, our team of dentists in Geelong are committed to serving patients of all ages, helping you to maintain beautiful and natural white teeth for life. Whether you are suffering from dental fear, experience anxiety or have any other concerns, our experienced dentists have the solution for you and are here to ensure your comfort and safety every step of the way. Utilising state-of-the-art dental technology and integrating a gentle approach, our dentists at Geelong West Dental clinic seek to deliver personalised care and quality dental care to Geelong and the wider community.
Geelong West Dental are your friendly local dentists specialising in complete oral health for the whole family!

All Dental Services
We have a wide range of dental services to ensure your teeth look and feel great. Family Schedules
Our family scheduling can help with regular checkups, reminders and cleaning tips. Friendly Service
All of our professional dental staff are ready to serve you with a friendly smile. Easy to Book
Making a booking is simple with our online request form and booking phone line.
Our Services
Our dentists in Geelong provide a range of dental services to cater to all ages and needs:

Dental Implants
Dental implants refer to the process of replacing missing teeth (or tooth). We provide single and multiple teeth implants, implant supported full denture and All Teeth on 4 dental implants. →

Sleep Dentistry
Overcome dental fear and have a stress-free, comfortable and safe dental treatment with our sleep dentistry treatment. →

Smile Makeover
Whether you have crowded teeth, discoloured teeth, gaps between your teeth or just don't like the way your teeth look, we provide individualised treatment pathways in a caring and non-judgemental environment. →
Orthodontics
We offer affordable braces, including Invisalign to help straighten your teeth for functional and aesthetic results. →


Dental Emergency Services
Need an emergency dentist in Geelong? We offer same day appointments and extended opening hours on Mondays to Fridays after 5pm. On Saturdays, we can slot in emergency appointments until 4pm, if a booking was made prior to that. →
Why choose the experienced dentists at Geelong West Dental?
At Geelong West Dental, our team of friendly and gentle dentists ensure that all of our valued patients are comfortable and relaxed at our clinic, learning about your needs and tailoring each dental treatment accordingly. We provide the latest dental treatments to patients from all walks of life, from young professionals to families and retirees. Our Geelong dental clinic is designed for your peace of mind and comfort, and our clinic's philosophy is to deliver the highest possible standards of dental care for all of our patients. 
Your comfort is our top priority

State-of-the-art dental technology

Highly experienced dentists

Conveniently located on

Pakington Street

with ample parking

Variety of payment options available